Inspection Sticker Dilemma
The entry into the new year of 2012 has brought some confusion surrounding inspection stickers for vehicles in Pennsylvania.  Recently we've had some inquiries about tickets issued for expired inspection stickers.
For some reason (only known to them), the Pennsylvania Department of Transportation (PennDot) changes the way the date is listed on inspection stickers every two years. This obviously makes for confusing situations when it comes to reading the expiration date on the stickers.
The inquiries we've received recently are for vehicles that have inspection stickers that read "11 12".  The normal thought process is to read those stickers as having an expiration date at the end of November 2012- but unfortunately that is not the case.
These stickers expired at the end of December 2011.
So how are you supposed to know how to read your stickers?  What is the secret code?
We have a few clues that can help you decipher the expiration date.
First- remember, you cannot use logic and read the date as you would usually (month/year) because this may not always be the case.  And seriously, you know you are dealing with a government agency when you have to start off by saying "remember, you cannot use logic".
Here is an easy way to figure out when your inspection expires:
The number indicating the MONTH will always have a solid color behind it.
The number indicating the YEAR will always have "Commonwealth of Pennsylvania" written repeatedly behind it.
Take a look at the following stickers for examples-
This sticker expired at the end of December 2011: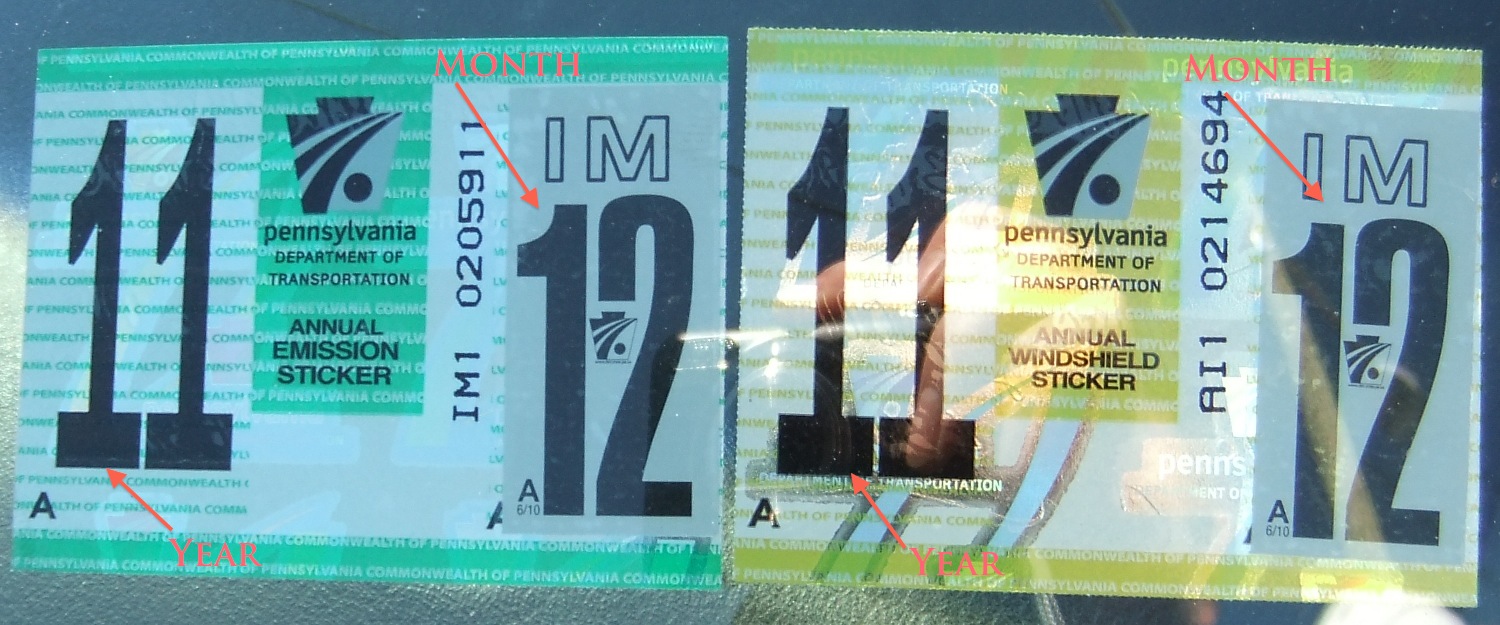 This sticker expires at the end of June 2012: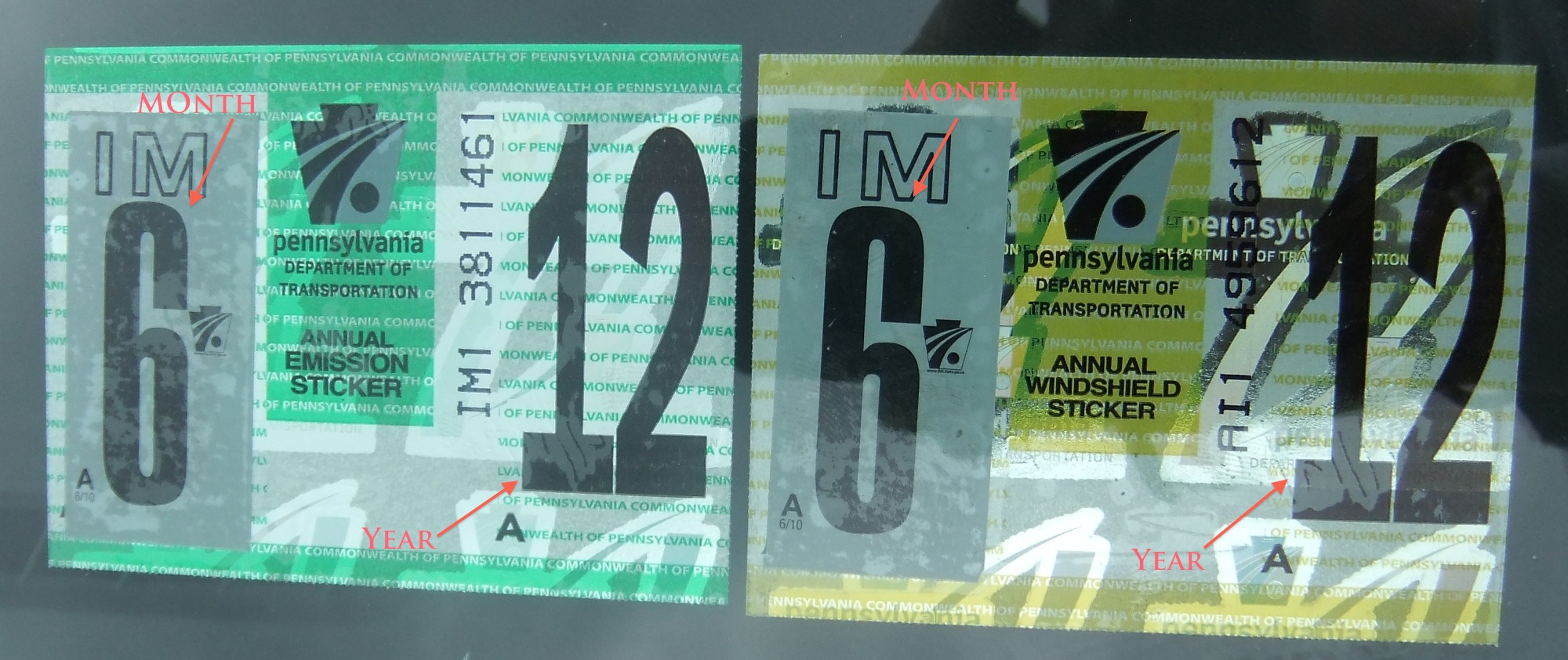 If you have any questions or concerns please feel free to
visit our Support Tab on Facebook.