Flower Show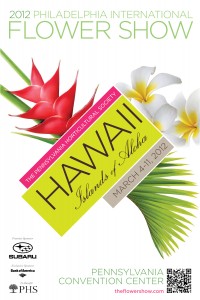 We are less than 5 days from the Philadelphia Flower Show! We will be enjoying a week long of festivities around this year's theme ~ Hawaii: Islands of Aloha
The Show is filled with fabulous shopping, exhibits, attractions and more for your garden, home, and family.  Not only is this a great time but all proceeds from the Philadelphia International Flower Show, support The Pennsylvania Horticultural Society and its acclaimed urban greening programs, including City Harvest.
While enjoying a great evening with friends and family we don't want you to worry about parking.  Our rates are the most affordable in the area.  Our closest parking location is the AutoPark @ the Gallery, located at 44 N. 10th Street (between Arch and Filbert Sts. on 10th Street).
Early Bird Enter by 10 AM and Exit by 6 PM  $12.00
Super Early Bird Enter by 8 AM and Exit by 8 PM  $9.00
Up to 1 hour          $3.50
Up to 2 Hours        $6.50
Up to 3 hours     $9.50
Up to 12 hours  $18.00
Enter After 4:00 PM to 12 Midnight  $7.50
*The rates that are in bold apply to the parking stays by Flower Show attendees.
Park, Save, Enjoy!