World Records In Parallel Parking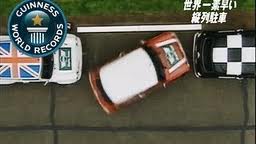 Apparently, parallel parking is a competitive sport – at least according to Guinness World Records.
Over the last few years, the record has changed hands several times.  The first record holder was Germany's Ronny Wechselberger, who smoothly slipped into a spot only 10-inches longer than his car. Then, Patrik Folco slid his way into a gap measuring just 8.66-inches longer than his vehicle.  After Folco, Chinese master wheelman Han Yue, smashed that record by drifting into a space of just 5.91-inches longer than his special edition of the Mini Cooper called The Chinese Job.
However, Wechselberger ended up taking back the record by parallel parking in just a few seconds…IN REVERSE.  Check out the video on YouTube. This is certainly the world's tightest parallel parking job.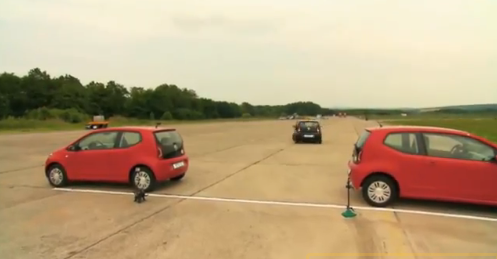 Imagine if this was how you learned to parallel park in driving school.  Parking in Philly would be like living in a Jason Statham movie. (You know, the guy who's in the Transporter and almost every other mediocre action-movie on Netflix.)  What would be really impressive though is if they did this with a mini-van!
Check out the Guinness World Records on YouTube for other amazing record breakers.