Welcome To The Board: City Commissioner Al Schmidt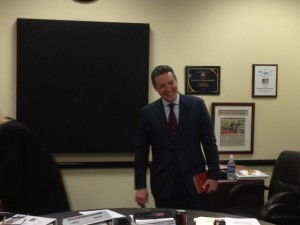 Recently, City Commissioner Al Schmidt was appointed by Governor Tom Corbett to sit on the Board of the Philadelphia Parking Authority.
Schmidt, 41, said he had expressed an interest in joining a State oversight board.  He was asked by aides of the Governor if he was interested in the six-member Parking Authority Board.
At the time of the appointment, Corbett spokesperson Kirsten Page wrote, "Al Schmidt has earned bi-partisan support and respect for his integrity, and expertise in accounting and financial experience. The Governor knows Al personally, and believes he is a good fit with the Authority."
Schmidt stated, "The Governor believes I can help make the agency become more efficient and effective.  That's been my whole background, maximizing the efficiency ofpublic agencies. I also hope to help improve customer service."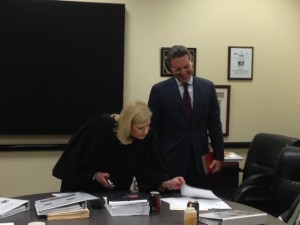 Schmidt has previously held a position with the US Government Accountability Office.  In 2011, Schmidt was elected City Commissioner defeating longtime Commissioner Joseph Duda.
Schmidt is happily married and has two beautiful children.