Parking Eligibility For The Handicapped
Th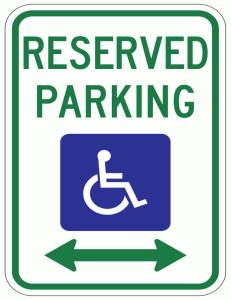 e PPA cares greatly about serving those with special needs and disabilities and has established reserved parking zones for the disabled throughout the city. There are currently 530 special parking spots made available to the handicapped in the City of Philadelphia. These spaces allow for easier access to prime locations. If you're in need of a handicapped space near your home or work place, you may apply for it using the below guidelines.
Eligibility:
Each applicant must submit a physician's certification of disability, from his or her treating physician. The application will be reviewed (and approved or denied) at Moss Rehabilitation Hospital.
Terms and Fees:
This program is free of charge to eligible residents.

Zones are reviewed on a one to three year cycle to determine if they are still necessary.
Submit Completed Form:
Mail your completed form to:
Philadelphia Parking Authority
Attn: Reserved Residential Parking for People with Disabilities
701 Market Street
Philadelphia, PA 19106
Please note: Parking spaces that are designated for people with disabilities in the City of Philadelphia are for the use of any individual who displays a valid handicap plate or placard.