Jacy Good Wants To END Red Light Running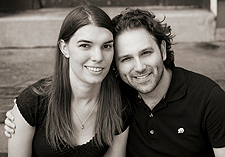 Jacy Good miraculously recovered from a crash caused by a distracted driver in 2008 that also claimed the lives of both her parents.  Through this tragic experience she has set out to educate the country about the dangers of 'distracted driving'. Now a national public speaker and advocate for cell-free roads, Jacy works tirelessly for legislation nationwide to help eliminate an epidemic that destroys thousands of American lives every year.  Below Jacy shares with Easton Express Times her thoughts to negative comments about red light safety cameras:
The $85 that violators pay for illegal red-light running needs to be put into perspective ("$85 red light tickets an extra burden on seniors," Oct. 12). Consider the cost to drivers when an accident occurs. According to the Federal Highway Administration, the average cost of a collision with injuries is $126,000; the average cost of a traffic-related fatality is $6 million.
Drivers running red-lights is the leading cause of car accidents in urban and residential areas nationwide. In New Jersey, 87.5 percent of fatal crashes involved someone running a red light from 2008-10. Red-light cameras have already proven to be an incredibly effective solution: total crashes are down 57 percent in communities that have had operating cameras in place for two years.
Not only that, but driver safety and awareness are on the rise statewide. In the last two years, the number of violations issued at intersections with two-year operational cameras has decreased 85 percent. That's good news to pedestrians and cyclists who cross these busy intersections daily.
It's a good idea to spread word about these cameras so other drivers can avoid the associated fines and fees. As a survivor of a crash caused by a red light runner we need to be sure to keep the bigger picture in mind: preventing someone from illegally running a red-light could avoid a costly collision and save someone's life and put an end to the preventable pain myself and too many others have felt.
It's more than a ticket; it's saving a life.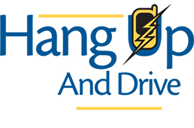 You can learn more about Jacy by connecting with her on Twitter.  If you have any questions about red light cameras in Philly, visit the PPA Support Tab on Facebook.