Parking, It's Not Just For Cars Anymore
We have a guest blogger!
Ariel Ben-Amos, Senior Planner/Analyst for the City of Philadelphia, took the time to share with us how parking is evolving in our city.
Until a few years ago you would be forgiven for thinking that parking spaces are only good for parking cars.  Six years ago Park(ing) Day Philadelphia, working with the Philadelphia Parking Authority, started turning parking spaces into temporary parks.  In 2012 forty-nine teams created fifty-nine miniature parks across the city.
Park(ing) Day, which started in San Francisco, inspired another creative re-use of curb space, the Parklet.  Parklets are small platforms that take the place of two parking spaces, with seats and tables that allow people to stop, sit and enjoy their neighborhood street life. They can act like a front porch or stoop to hang out on.  These small spaces can make a big difference in a neighborhood. Creating new seasonal pedestrian spaces improves the quality of life in Philadelphia's neighborhoods and commercial corridors.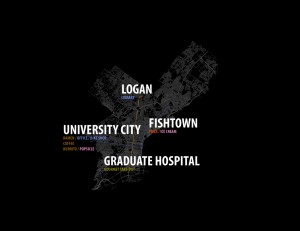 Philadelphia's first Parklet was developed in 2011 on a pilot basis with the University City District. The University City District is a special services district who provides cleaning, safety and public safety investments for over 160 blocks of West Philadelphia.  UCD's parklets were funded by a grant from the William Penn Foundation, which allowed them to build three parklets, and place them across University City. In 2012 three more parklets appeared across the city, in Fishtown; Logan and Graduate Hospital, funded by a grant from the Mayor's Office of Transportation and Utilities.
All six parklets proved that parklets support both communities and small business. In Logan the local community development corporation premiered neighborhood movie nights on its parklet.  In West Philly, they helped increase foot traffic for small business; one business saw a 40 to 50% increase in business once a parklet was put outside & needed to hire more staff to manage the demand. In another location business rose from 15 to 20%.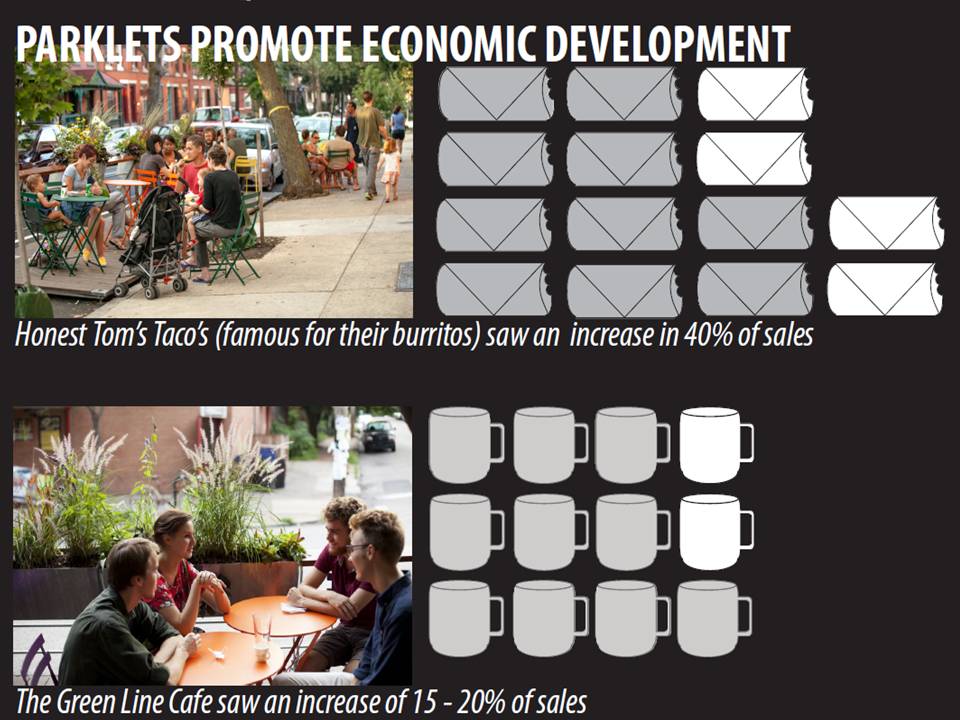 Parklets also prove that the with a little creativity and cooperation, organizations such as the Philadelphia Parking Authority, the Streets Department and the Mayor's Office of Transportation and Utilities can help communities build vibrant commercial corridors through the creative reuse of parking spaces.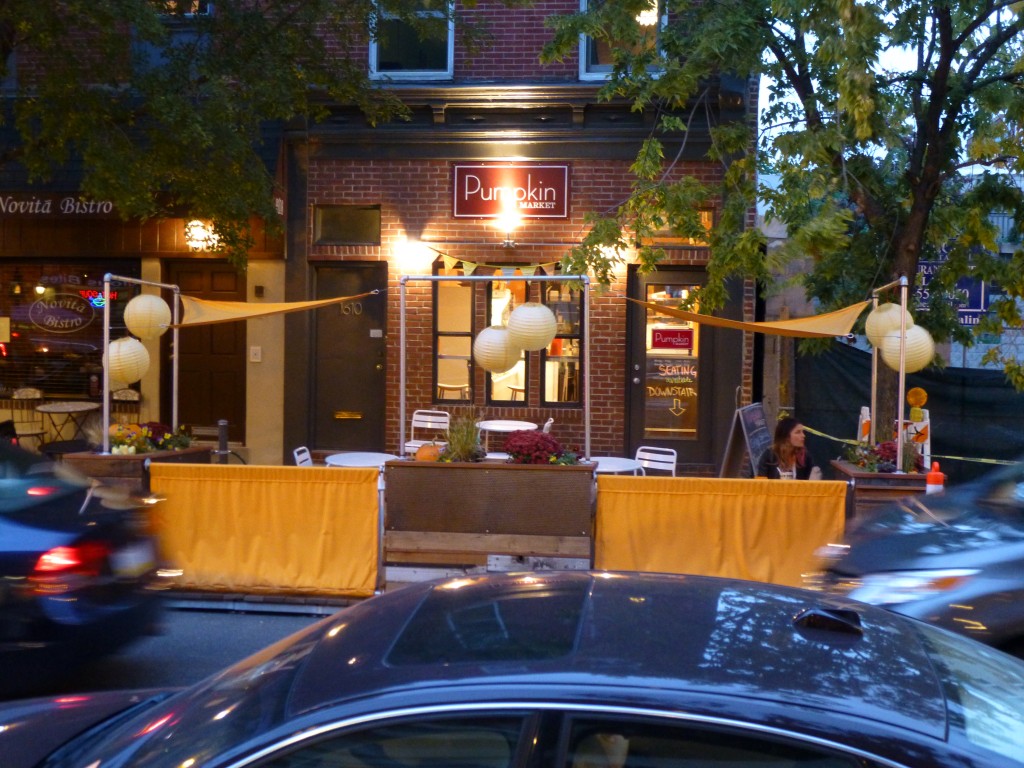 __________________________________________________________________
Guest Blogger Profile: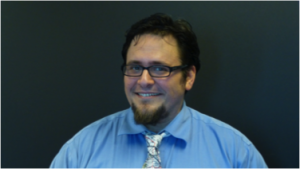 Ariel Ben-Amos is the Senior Planner and Analyst for the Mayor's Office of Transportation and Utilities. He has a dual degree from the University of Pennsylvania in City Planning and Government Administration and served in Peace Corps Albania from 2005 – 2007. Ariel is active in his community having served on the boards and steering committees of Crossroads Music, the Gershman Y and the Design Advocacy Group.