History of First Friday in Philadelphia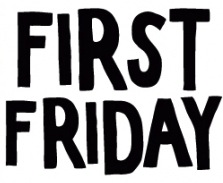 Old City is one of the most historic neighborhoods in America. dating back to 1691.  Once a busy commercial waterfront district, by the early 1970's many of the industrial properties gave way to artist lofts and gallery spaces. A thriving creative niche began to appear through the 80's and 90's including galleries, design groups and architecture firms. With a flourishing artistic community came restaurants and retail spaces that transformed Olde City into the lively neighborhood it is today.
In 1991, a few galleries decided to collaborate with one another to make their works available to the community and united under the non-profit organization Old City Arts Association – . with members like theatre companies, artist's cooperatives, workshops, schools, dance companies, design showrooms, and museums. Beginning to sound like the First Friday we know and love?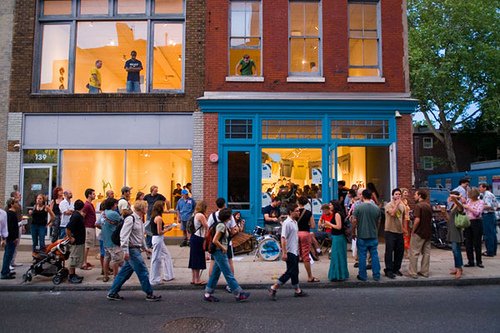 The open-house feel of the galleries that provided free snacks and wine quickly became popular and began to draw aspiring artists and buskers to the sidewalks. As you dip in and out of open galleries, you'll find everything from unique jewelry, hand-made crafts, or even a man playing an accordion.
Most importantly don't forget that metered parking is free after 5 PM between Callowhill & Walnut Streets and between Front & 5th Streets. Please note, this only applies to meter enforcement; other violations, such as stopping prohibited or other unauthorized parking violations are enforced.