Philadelphia Marks National Travel & Tourism Week With Taxi Appreciation Day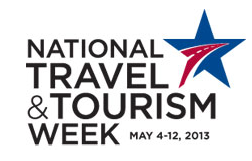 As part of National Travel and Tourism Week and in honor of U.S. Travel Rally Day, a Taxi Appreciation Day event will be held today, May 7th, 2013, at 12 noon for local hospitality industry leaders at the Pennsylvania Convention Center (Broad St. entrance).
Taxis are invited to stop by the Convention Center where appreciation swag bags with tickets and giveaways from PHLCVB members will be distributed to Philadelphia taxi drivers.  We expect 400-500 cab drivers will visit over the course of the event.
Philadelphia is one of more than 75 cities nationwide expected to hold rallies to champion travel as a jobs creator and revenue generator. Taxis are among the first representatives of Philadelphia visitors to the City encounter and Taxi Appreciation Day serves to thank the taxi community for their hard work and continued commitment to the City.

To follow tweets from the event, use the hashtag #VoteTravel.
To learn more about National Travel & Tourism Week, visit the website.
Thank you to the committee who put this all together:
Paula Butler, director of Communications, Greater Philadelphia Tourism Marketing Corporation

Jack Ferguson, president & CEO, Philadelphia Convention & Visitors Bureau

Jennifer Nagle, vice president of Business Development, Independence Visitor Center Corporation

Tonimarie Nazzario, director of Human Resources, Center City District

Ahmeenah Young, president & CEO, Pennsylvania Convention Center