East Passyunk Avenue Parking Lot: CLOSED SUNDAY
Dear Parking Patrons @ our 1628 East Passyunk Avenue Parking Lot:
This Parking Lot will be CLOSED to the public, for re-painting, on Sunday, June 30, 2013, at 5:00am for most of the day.  ALL vehicles must be removed from the parking lot by 5:00am.
Any vehicles remaining on the parking lot will be towed/relocated.
We would like to apologize in advance for any inconvenience this may cause you.
We thank you for your patience and cooperation during this time.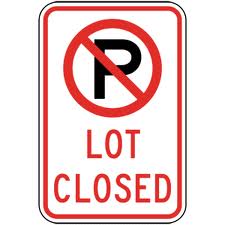 Any questions or concerns please contact our Management Office at (215) 683-9690 and (215) 683-9415. You can also visit our Support Tab with questions and concerns.