Limited Space At 8th & Filbert Garage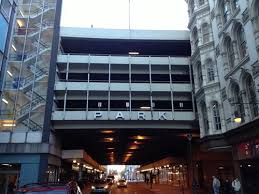 Dear 8th & Filbert Parking Patrons:
Due to ongoing construction & renovations to the garage transient parking space availability will be limited temporarily.
We would like to offer an alternative transient parking option to our daily patrons at our AutoPark at Gallery Mall Garage located one short block away at 9th & Filbert Street.  We have two (2) Early Bird Parking options at this location:
1.  Super Early Bird Special  $9.50 – Enter by 8am and exit by 8pm.
2.  Early Bird Special  $12.00 – Enter by 10am and exit by 6pm.
Our entrance to this garage is on 10th Street between Arch & Filbert Streets (Entrance on the left).  You  exit onto 9th Street
We would like to apologize in advance for any inconvenience this may cause you.  We thank you for your patience and continued patronage during this time.
Any questions or concerns please contact our Management Office at (215) 683-9800 and (215) 683-9636 or vist the support tab.