PHL Welcomes U! Helps Spread the "Brotherly Love & Sisterly Affection"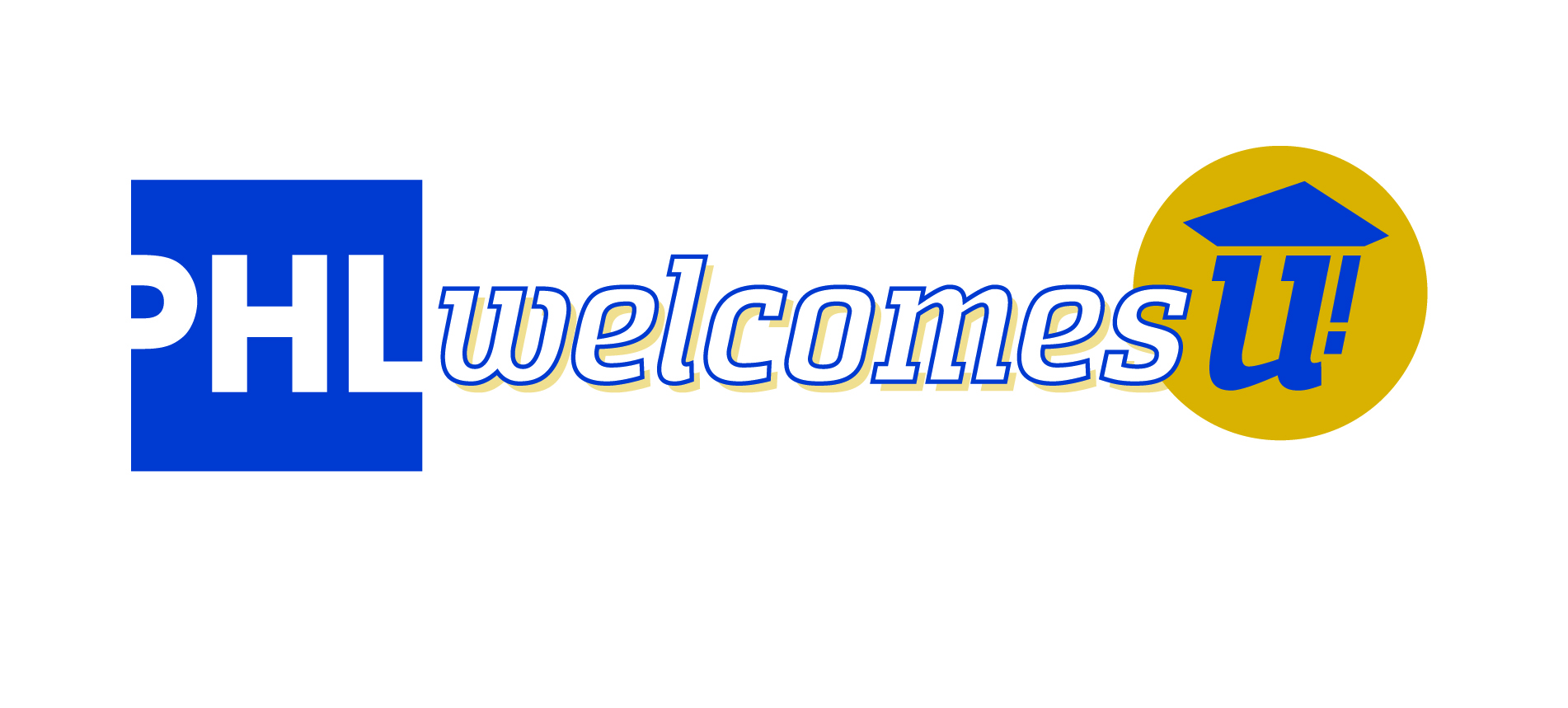 The Philadelphia Convention & Visitors Bureau and Partners Launches New Online Program To Help Philadelphians Enhance Customer Service Skills 
The Philadelphia Convention and Visitors Bureau (PHLCVB) has launched a new program, PHL Welcomes U! (PWU). This FREE, online educational program was created to empower all Philadelphians with the tools to create meaningful, positive experiences in Philadelphia.
 Accessible via www.PHLwelcomesU.com, courses are designed to guide participants through real-world experiences and situations encountered on a daily basis. Skills learned throughout each module are tested through short quizzes, allowing participants to earn the designation of "Certified Hospitality Professional" (CHP) after successfully completing the program.
"The PHL Welcomes U! program emphasizes our organization's and the City's commitment to customer service," said Jack Ferguson, President and CEO of the Philadelphia Convention and Visitors Bureau. "We are known as the City of Brotherly Love and Sisterly Affection and this program is a true testament to our efforts in making Philadelphia a world-class destination to live, work and visit."
The online program consists of six video modules covering a wide range of useful topics, including active listening and communication skills, connecting with guests and neighbors, and embracing, managing and celebrating diversity.
Several prominent organizations are sponsors and have already begun offering the program to employees and students, including the City of Philadelphia's Department of Parks & Recreation, the Philadelphia Parking Authority (PPA), Temple University's School of Tourism & Hospitality Management (STHM) and Philadelphia Academies, Inc. 
"We are extremely pleased to have our employees be among the first participants in the PHL Welcomes U! program," said Commissioner Susan Slawson, Deputy Commissioner, Parks & Recreation. "In addition to our own employee training, Parks & Recreation, will also be involved in making the program available to the public at recreation centers and libraries throughout the City, as a resource for job-seekers seeking to distinguish themselves from other applicants." 
The PPA, which has already been actively providing mandatory training sessions to taxi drivers operating in the City, is another group that recognizes the benefits of the program. "As an organization whose employees play an integral role in the experiences of visitors to Philadelphia, the program is extremely valuable, especially our parking enforcement officers and taxi drivers," said Susan Cornell, PPA Senior Director of Administration. "We are excited to be a sponsor and to continue our efforts to give visitors, tourists and residents alike a positive first and last impression in Philadelphia."
Although conceptualized within the travel and tourism industry, the PHL Welcomes U! curriculum is geared toward creating PHL "Ambassadors" within a variety of industry segments and special interest groups, including retail, education, transportation and city work. The experience gained through the courses will improve customer service skills, build confidence when interacting with the public, and increase participants' overall value as an employee and citizen.
"Temple University's School of Tourism & Hospitality Management is extremely supportive of this program and what it offers to Philadelphia's hospitality industry," said Dr. Betsy Barber, Associate Dean & Associate Professor, STHM. "The program supports the work we do and encourages participants to increase their marketable skills in preparation for employment within the hospitality industry."
Philadelphia Academies Inc. (PAI), an organization that prepares high-school students for employment and post-secondary education through career-focused programming, also endorsed the program and its benefits for job-seekers. PAI will work with partner Philadelphia high schools to participate in the course.  "Philadelphia Welcomes U! integrates and develops 21st century skills needed by all Philadelphia students," said Lisa Nutter, President of Philadelphia Academies, Inc. "The modules connect learning to relevant and relatable situations that integrate industry as well as academic content, exposing students to the 21st century skills employers across the country are seeking."

For more information on PHL Welcomes U! visit www.PHLwelcomesU.com
Pages: 1 2