Street Improvement Schedule For Week of July 22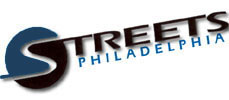 Acting Streets Commissioner David J. Perri has announced the following streets scheduled for street improvement work for the week of July 22, 2013, weather permitting:
1700 N 54th St W Oxford St to Jefferson St
1700 N 54th St Turner St to W Oxford St
1700 N 54th St Turner St to Upland Way
Unit N 66th St Overbrook Ave to Greenhill Apartment Dr
1800 N 66th St Sherwood Rd to Overbrook Ave
1700 N 66th St Drexel Rd to Sherwood Rd
1500 N 66th St Woodbine Ave to Drexel Rd
1400 N 66th St Woodcrest Ave to Woodbine Ave
1300 N 66th St Morris Park Rd to Woodcrest Ave
1100 N 66th St Lotus Rd Morris to Park Rd
1100 N 66th St Malvern Ave to Lotus Rd
900 N 66th St Lebanon Ave to Malvern Ave
800 N 66th St Lebanon Ave to Haddington St
800 N 66th St Leeds St to Haddington St
800 N 66th St Leeds St to Lansdowne Ave
700 N 66th St Lansdowne Ave to Media St
600 N 66th St Media St to Harlan S
600 N 66th St Haverford Ave to Harlan St
1700 N Redfield St Haddington Ln to Jefferson St
1600 N Redfield St Lansdowne Ave to Haddington Ln
Weather or special events in the area may alter the resurfacing schedule. Residents are urged to move their cars from the work sites when temporary "No Parking" signs are posted so that vehicles are not towed. In the event a car is towed, please contact your local Police District to determine its location.
While the Streets Department will make every effort to minimize disruption to traffic, citizens are urged to plan ahead and use alternative routes when traveling in these areas. For the duration of the work, crews will make every effort to minimize the inconvenience to affected residents and businesses. The Streets Department thanks citizens in advance for their patience and cooperation as we work to improve city streets.
For more information on the Streets Department's Paving Program, please click on the Paving Programs link on the Streets Department's website.
Citizens may  also contact the Streets Department's Customer Affairs Unit at 215-686-5560.
For information on all City services, please call 3-1-1.
If you have questions or concerns about parking in these areas, please visit our Support Tab.