The Extra Step Can Go A Long Way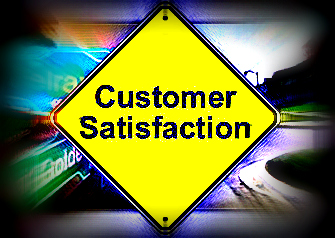 We realize that going the extra mile is important in our continued efforts to improve our service to the residents and visitors of Philadelphia.
Here's a letter from one visitor that we're sure will be returning to the City of Brotherly Love:
---
Hi Shannon,
Since you were so kind and helpful, I thought I would share a surprisingly welcome follow up to my PPA parking saga, that has made think a lot more kindly of your department :-).
I recently received a letter in the mail from Sue Cornell, Sr Dir of Admin, PPA, advising me that my check had indeed been received but was incorrectly misdirected to another city office!!  As it was a mistake of the part of PPA, she not only apologized for the error and my inconvenience but in addition, refunded the $2.50 CC convenience fee by check and gave me a complimentary $5 SmartCard  for my use.  I am actually going to be happy to pay for parking the next time I am up in Philly. 🙂
I thought this would make you smile as good news always should.  Please feel free to share my satisfaction and, if you need to say someone to say something nice about the PPA (a very rare breed I am sure), here is one Texan who will 🙂
Have a wonderful day,
Noel
An Irish Friendship Wish: May the sun always shine on your windowpane; May a rainbow be certain to follow each rain; May the hand of a friend always be near you; May God fill your heart with gladness to cheer you.