Behind the Scenes With the People Who Keep Our Taxis Running: Considerate Cabbies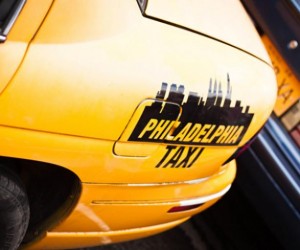 This week, we're introducing you to some of the people who make the wheels turn in our Taxi and Limousine Division. So far we've spotlighted the magnificent mechanics who perform more than 3,000 inspections every year and the amazing administration who keep the wheels turning to ensure safe rides for everyone in the city. Today, meet the considerate cabbies …
There are more than 4,000 taxi drivers in Philadelphia. The PPA and TLD work hard to ensure that these drivers – and their vehicles – meet certain standards to ensure that you're getting a safe ride.
As with all professionals, there are a few drivers who go above and beyond those standards. The type who do the right thing, and make you, the rider, their number one priority.
Take Rosaki Ahditao for example. At a Taxi & Limo Advisory Committee Meeting, Ahditao was honored as a driver with an impeccable driving record and as a man with an honest conscience.
Ahditao, a taxi driver since March 2007, on several occasions has returned valuable items that were left behind by passengers in his cab.
Once Ahditao found a vintage miniature guitar, valued in the thousands of dollars. Predictably, this honest cabbie promptly returned the item to PPA officials, who then tracked down the proper owner. The owner, a medical doctor, was both overwhelmed by, and grateful for, the immediate course of action taken both by the driver and the PPA officials.
It is comforting to know that taxi drivers, who are trained in the art of passenger courtesy, have an exemplary role model in Rosaki Ahditao.