Contest a Ticket Online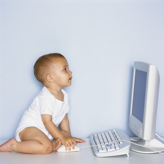 Nobody likes to get a parking ticket, but what do you think is worse- actually receiving the ticket or taking the time out of your day to go fight the ticket?
The answers we receive to that question vary.  What we do know, is that in this age of technological advancements, the Bureau of Administrative Adjudication (BAA) took the steps needed to provide an online option when contesting tickets, and that has made a lot of people very happy.
For those who are a little hesitant to do such things online, the BAA still offers all of their previous, more traditional methods of contesting a ticket. 
You can call the Parking Violations Branch (PVB) and schedule and in-person hearing and then travel to 9th & Filberts Sts. to attend a hearing with a hearing examiner. 
You can also still mail in your information to the PVB and they will send it to the BAA for a hearing examiner to review and you get your results back through the mail.
To request an online hearing, please go to www.philapark.org, on the home page click on "Violations".  On the next page, clock on "Dispute a Violation", and this will take you through the process.  Be sure to follow all instructions carefully to ensure your information is properly received.