10 Tips for Safe Winter Driving in Philadelphia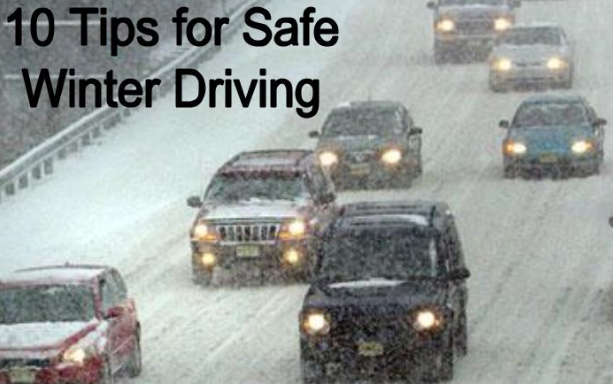 Driving in the city during the wintertime can be a hassle. Whether it's a snowstorm, rain, or freezing cold temperatures there's always the possibility of accidents. Temperatures below 30 degrees can freeze windshields, making it difficult to see, while snow and other precipitation can make roads slippery and unsafe. Always leave an extra five to 10 minutes to allow for slow, steady travel time. We want you to stay safe on the road.
PennDOT has a few great tips to help avoid driving troubles during the winter weather.
A guide for winter driving:
1. Prepare an emergency kit for your car equipped with a heavy blanket, gloves, salt, flashlight, water and non-perishable foods.
2. Test your vehicle's batteries, lights, emergency flashers and wiper blades.
3. Install winter windshield wipers so the glass doesn't streak.
4. Make sure your gas tank is full before embarking on a trip.
5. Check tires pressure regularly.
6. Use extra caution on bridges and ramps.
7. Beware of black ice.
8. Always make sure your defroster is in good condition
9. ALWAYS BUCKLE UP!
10. In extreme weather conditions, stay home unless travel is absolutely necessary.
Preparing for your trip is always the best way to prevent emergencies. If you are unsure about the reliability of your vehicle, have a mechanic do a thorough inspection.
For more information about safe winter driving, check out these help sites: