Guest Post by Visit Philadelphia™: More Reasons to Visit Philadelphia—And Park Without Fear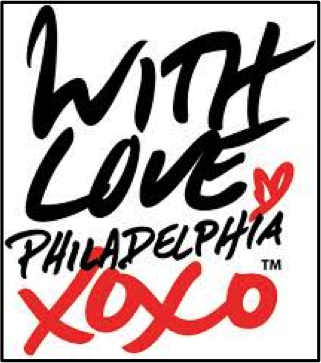 Visiting Philadelphia involves a lot of planning—which includes transportation and parking. Getting around an unfamiliar place can be intimidating for visitors. Visit Philadelphia™ strives to remove those barriers by working closely with the Philadelphia Parking Authority to promote parking how-tos, parking deals (free Center City meters every Wednesday night!) and the convenient ways to get around without a car. Here, they've shared some tips, tricks and reasons to visit our great city:
Since it's so easy to get from place to place in Philadelphia, our Visit Philly Overnight Hotel Package is perfect for out-of-towners who want to park it and forget it. It comes with free hotel parking, which is a real money saver.
Armed with all this information, travelers can let go of their transportation anxiety and simply enjoy their sure-to-be-amazing trips to Philadelphia.
And in 2014, there's plenty to do in Philadelphia all year long. Here are a few of our favorite reasons:
 Celebrations:
Year of the Bard: Shakespeare at 450 – Throughout 2014, the Free Library of Philadelphia, The Philadelphia Shakespeare Theatre and others present a yearlong birthday bash. For your must-do list: a January 29 exhibit of some of the Free Library's priceless Shakespeare holdings, an insult contest, pop-up and theatrical performances and a big party on Will's actual b-day, April 23.
30th Anniversary of the Mural Arts Program – See those larger-than-life paintings on the sides of hundreds of buildings? That's the work of Philadelphia's renowned Mural Arts Program. Highlights of the banner year include an ambitious gateway rail project with Berlin-based artist Katharina Grosse in spring, the 30th Anniversary Celebration Event in early summer and a Street Art Festival in October.
Meadow Garden at Longwood Gardens – Imagine 86 additional acres to explore at Longwood. Visitors can wander new trails, discover wildlife and simply take in the beauty. Summer.
Visit Philadelphia ™ is the region's official destination marketing organization. We invite people to experience Philadelphia's history, art, food, neighborhoods, sports and people—pretty much everything that locals love so much about their hometown. Join the conversation at visitphilly.com, uwishunu.com and on their social media properties.