Guest Post by Visit Philadelphia™: Reasons to Visit Philadelphia—And Park Without Fear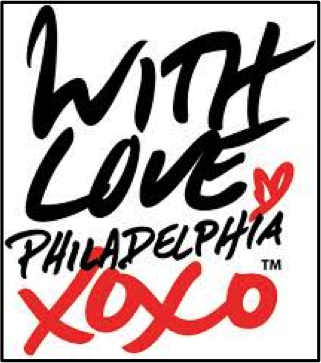 Visiting Philadelphia involves a lot of planning—which includes transportation and parking. Getting around an unfamiliar place can be intimidating for visitors. Visit Philadelphia™ strives to remove those barriers by working closely with the Philadelphia Parking Authority to promote parking how-tos, parking deals (free Center City meters every Wednesday night!) and the convenient ways to get around without a car. Here, they've shared some tips, tricks and reasons to visit our great city: 
Since it's so easy to get from place to place in Philadelphia, our Visit Philly Overnight Hotel Package is perfect for out-of-towners who want to park it and forget it. It comes with free hotel parking, which is a real money saver.
Armed with all this information, travelers can let go of their transportation anxiety and simply enjoy their sure-to-be-amazing trips to Philadelphia.
And in 2014, there's plenty to do in Philadelphia all year long. Here are a few of our favorite reasons:
Parks & Open Spaces:
Dilworth Plaza – City Hall's front yard will transform after a $55 million renovation. Look forward to tree groves, shaded sitting areas, an outdoor cafe, a performance space, a programmable fountain and seasonal markets and ice-skating rink. Late summer.
Pier 53 at Washington Avenue Green – Philadelphia's waterfront renaissance continues with the creation of yet another park along the Delaware River. While relaxing in the green space, take time to read about the pier's past on the history markers. Summer.
Venice Island – New to Manayunk: a gleaming new 250-seat performing arts center; an outdoor amphitheater; and play areas, including a "sprayground" water feature and athletic fields—all set amid an oasis of greenery and gardens. Spring.
Bike Share Philadelphia – Polish your helmets. Through Philadelphia's Bike Sharing program, cyclists can pick up a bike in one area and drop it off at another. It's a great way to get from one museum/gallery/festival/beer garden to another. Late summer or early fall.
Schuylkill Banks Boardwalk – Overlooks and waterfront views will make this a popular walking, running, biking, selfie-taking spot. The 2,000-foot-long path will jut out over the Schuylkill River, between Locust Street and the South Street Bridge. Summer or early fall.
Visit Philadelphia ™ is the region's official destination marketing organization. We invite people to experience Philadelphia's history, art, food, neighborhoods, sports and people—pretty much everything that locals love so much about their hometown. Join the conversation at visitphilly.com, uwishunu.com and on their social media properties.