meteringUP with our PEOs
Last month, if you haven't heard (but you probably have), we rolled out our new mobile parking app, meterUP.
Just a quick refresh: meterUP allows you to pay for parking using any phone and alerts you when your time is almost up so you can avoid a parking ticket! For more information on meterUP, give our blog a read for answers to some FAQs, or check out this helpful video.
Moving along. . . our ticket writers, also known as Parking Enforcement Officers (PEOs), went through meterUP training sessions before the app launched. We're talking everything from how to use the app and how to use their handheld ticketing devices once the app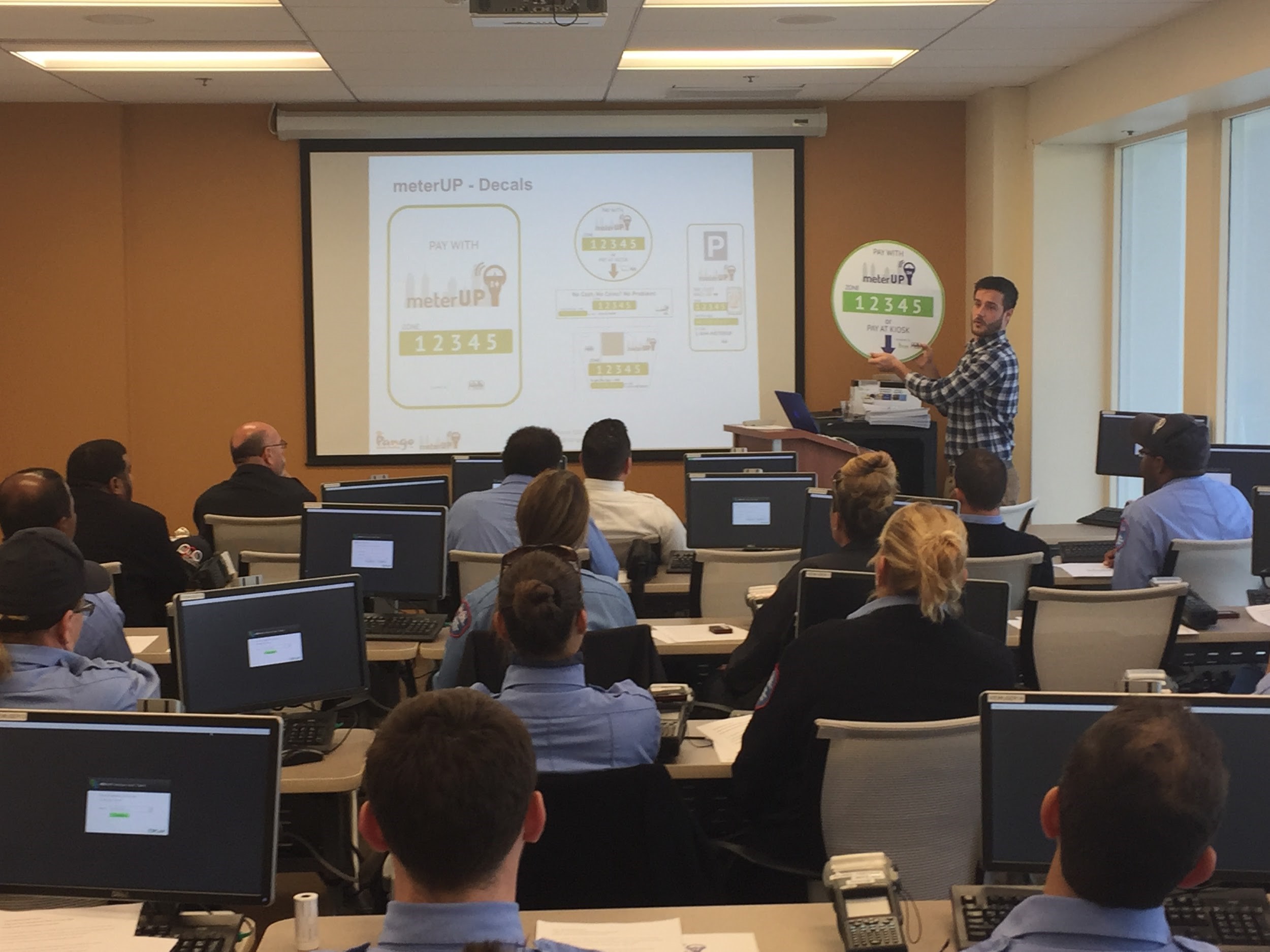 was released.
Here's what happens: When you sign up for meterUP, you'll need to enter a license plate number. That way when a PEO doesn't notice a kiosk receipt on your dashboard, they'll enter your license plate number into their ticketing device and check if you paid with meterUP. If everything checks out, the PEO will just continue walking their beat instead of printing out a ticket.
Good deal, right? As a reminder, here are a few key details to keep in mind when you're using meterUp:
If you sign up for meterUP,

make sure

you're entering the

correct

license plate number!

If you're already meteringUP, make sure you're entering  the

correct

zone number

which can be found on these

signs

.

If you

don't

see the meterUP signs posted on a particular street, the app

isn't

available there just yet. Get more information on what to look for

here

.
Questions? Comments? Jokes? Let's hear them on Twitter and Facebook.