Parking Restrictions In Place During Democratic National Convention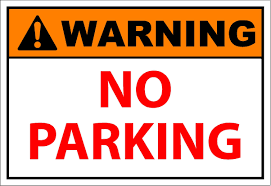 UPDATED: 7/23/2016 at 2:40 PM
In addition to the below parking restrictions, we will be enforcing all parking regulations with a special emphasis on safety violations throughout the duration of the Democratic National Convention.
Stadium Event Parking:
Parking restrictions normally in place during games will be in effect during the Democratic National Convention. In areas bounded by 7th Street, Broad Street, Oregon Avenue and Pollock Street, vehicles must display a valid Stadium District Parking Permit from Monday, July 25 through Thursday, July 28. Vehicles without valid permits will be ticketed and towed to Philadelphia Parking Authority Lot #1, located at 2501 Weccacoe Avenue. Signs will be placed at the entrance at each block indicating that the Stadium Event Parking restrictions will be in place during that period.
Broad Street:
In order to insure traffic and pedestrian safety during the Democratic National Convention, parking will be prohibited in the median of South Broad Street from 8:00 a.m. Sunday, July 24 through 8:00 p.m. Friday July 29.  Parking will be permitted at legal spots at the curb during this period.
Vehicles in violation of the parking ban will receive a $51 ticket and be relocated to the Philadelphia Parking Authority Impoundment Lot #2, located at 2535 S. Swanson Street.  While no tow fee will be charged, motorists must present a proof of ownership to retrieve their car.
Note: Please check back for updates as additional parking restrictions may go into effect.