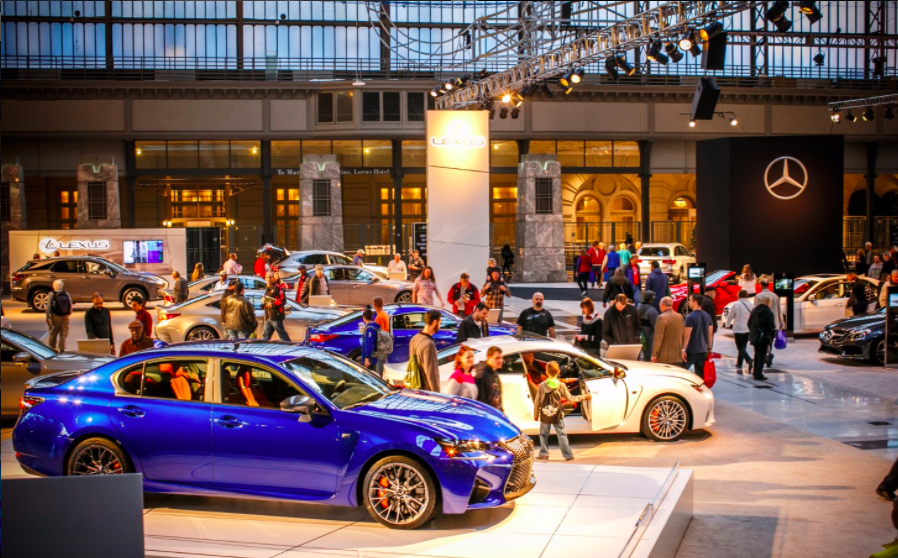 Alright, folks. Get those engines revved up: One of Philly's most beloved annual events, the Philadelphia Auto Show, will once again be turning heads at the Pennsylvania Convention Center.
Here's the scoop:
From February 2 – February 10, automobile enthusiasts are in for a treat, as more than 700 concept, classic and exotic cars park themselves on the 700,000 square-foot display floor of the Pennsylvania Convention Center. So if you're in the market for a new car, you won't want to miss this, especially since you'll be getting a sneak peek at the newest models that'll be popping up at your local car dealerships. In fact, you'll be able to test drive some of the featured cars through ride and drives.
So if you're in the market for a new set of wheels, or you just want to be flat out amazed by the many advancements in the auto industry, make sure you purchase your tickets here. Psst—make sure you take note of the discounts.
Now before you start gawking at the cars of the future, make sure you're conveniently parking yours. Luckily we have three garages within close walking distance to the Pennsylvania Convention Center. Check out the locations and rates below. And as always, reach out to us on Twitter or Facebook if you have any questions!   
Rates:
Up to 1 hour: $6.00

Up to 2 hours: $10.00

Up to 3 hours: $14.00

Up to 12 hours: $22.00
Specials:
Early Bird – Enter by 10 a.m., exit by 6 p.m. – $13.00

Super Early Bird – Enter by 8 a.m., exit by 8 p.m. (Monday through Friday) – $12.00

Evening rate after 4 p.m.

Maximum to 12 Midnight – $10.00
Rates:
Up to 1 hour: $10.00

Up to 1 1/2 hours: $14.00

Up to 2 hours: $17.00

Up to 12 hours: $19.00
Specials:
Early Bird – Enter by 10 a.m., exit by 7 p.m. – $14.00

Evening Rate – Enter after 5 p.m., exit by 3 a.m. (Monday through Friday) – $9.00
Rates:
Up to 1 hour: $13.00

Up to 1 1/2 hours: $19.00

Up to 2 hours: $25.00

Up to 12 hours: $28.00
Specials:
Early Bird – Enter by

9 a.m., exit by 7:00 p.m.

(Monday through Friday) – $17.00

Evenings rate after 5 p.m. (exit by 6 a.m.) – $10.00

Weekend rate (per day, exit by 6 a.m.) – $11.00