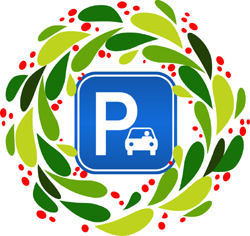 Working with Mayor Michael Nutter and city tourism & hospitality officials, PPA Executive Director Vince Fenerty today announced that, "to support holiday shopping, meter parking city wide will be free every Saturday between November 24 and December 29, after 11 a.m. All other parking violations will be enforced."
Fenerty also announced discounted $8 parking every Saturday from 11am to 5pm at the following Parking Authority parking facilities:
AutoPark @ Olde City (2nd & Sansom)
AutoPark @ Independence Mall (5th & Market)
AutoPark @ the Gallery (10th & Filbert)
AutoPark @ Jefferson (10th & Ludlow)
AutoPark @ JFK Plaza (underground garage 16th & Ben Franklin Parkway)
If the patron stays or enters after 5 p.m., the regular posted rates will apply.
"The Philadelphia Parking Authority is pleased to join with Mayor Michael Nutter and be a part of spreading the holiday joy and encouraging shoppers to patronize local merchants during the holidays," Fenerty said.
If you have an questions or concerns please visit our support tab.
Tags:
affordable parking
,
convenient parking
,
free parking
,
holiday parking
,
michael nutter
,
ppa
,
tourism board