Thanksgiving Day Parade Parking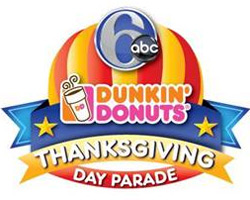 The 93rd Annual Philadelphia Thanksgiving Day Parade, the oldest in the nation, spans over 1.4 miles.  It will begin at 8:15am at 20th Street and JFK Boulevard then heading east on JFK, toward 16th Street,  north on the Benjamin Franklin Parkway, and coming to an end on the south side of Eakins Oval.
We all want that perfect seat with the perfect view, so we suggest getting an early start and parking at any of these recommended off-street parking locations:
For those who prefer on-street parking, we suggest parking anywhere north of Spring Garden St.
For more info on the parade visit the official website.
For other questions or concerns about holiday parking click here.