5 Star Airport Employee Award
Congratulations, Ms. Pamela Duncan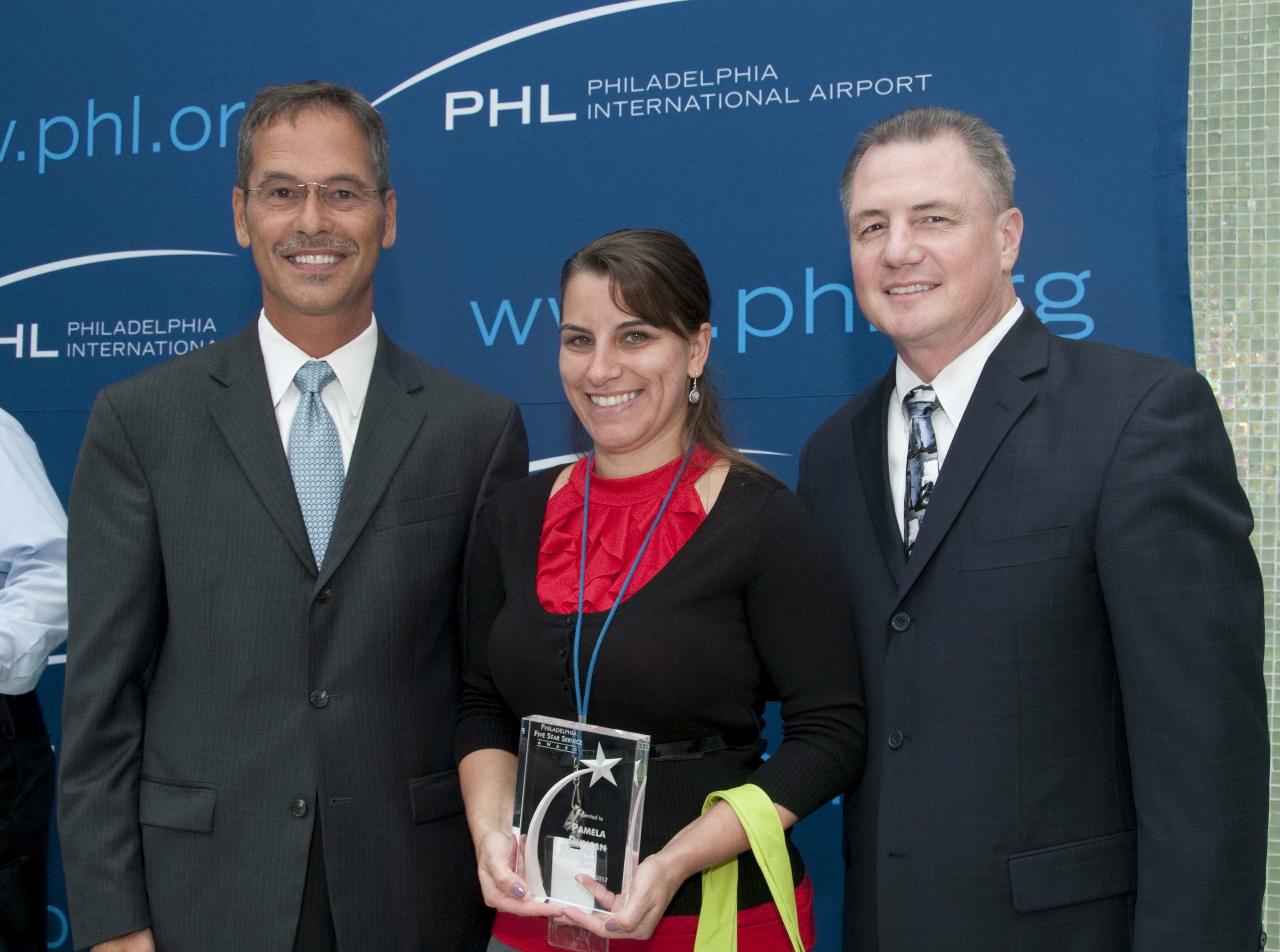 As part of the Philadelphia Airport's "Just Plane Fun Summer Customer Appreciation Program", the Philadelphia Convention and Visitors Bureau and Philadelphia International Airport recognized five PHL employees with Five Star Awards for outstanding customer service.
Mangers of the badged Airport employees and and tenants are asked to nominate an employee from their respective groups.
Frank Ragozzino, Philadelphia Parking Authority's Director of Airport Operations, nominated Pamela Duncan, PPA Airport Administrative Assistant. Pam is the mother of two children and has worked for the PPA at the Airport for eight years.
The award ceremony took place in the International Arrivals Hall, located in Terminal A. Mark Gale, CEO for PHL and Jack Ferguson, president and CEO at PCVB were the distinguished presenters.
The Five Star Award recognized extraordinary customers. The award reflects and honors a commitment to service, excellence and compassion, teamwork and communication, integrity and leadership in the interaction of customer service activities.
Accolades to Pam, for a job Well Done!