The 2013 Philadelphia Flower Show – Parking No Problem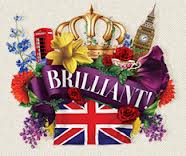 The Philadelphia Flower Show is the world's largest indoor collection of flowers. Taking place in Center City from March 2-10, it's an internationally famous spectacle. However, many attendees are worrying about finding parking since the event is in downtown Philly.
Don't panic – simply head over to the AutoPark at Gallery Garage, located on 10th between Arch and Filbert streets. From there, it is only a short two-block walk over to the main entrance of the Pennsylvania Convention Center at 12th and Arch Streets.
The multi-complex parking facility contains 850 parking spots, and if you arrive by 10 a.m. and leave by 6 p.m., it will only cost $12.00 to park your car there for the entire day.
See below for additional AutoPark deals – worry more about finding the best flowers and less about parking and associated expenses!
Rates:
Up to 1 hour:     $4.00
Up to 2 hours:   $7.00
Up to 3 hours:   $10.00
Up to 12 hours: $19.00
Specials:
Early Bird – Enter by 10 a.m., exit by 6:00 p.m. – $12.00
Early Bird – Enter by 8 a.m., exit by 8:00 p.m. (Monday through Friday) – $9.50
Evening rate after 4:00 p.m.:
Up to 1 hour – $4.00
Up to 2 hours – $7.00
Maximum to 12 Midnight – $8.00
Credit card payments are accepted at this location