5 New Ways to Put the Fun Back into Driving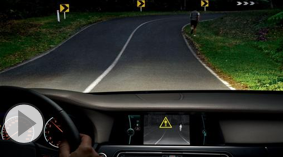 Every year, it seems like car designers become more ambitious with their prototypes, installing superior navigation systems, more comfortable seats, and an array of other toys and gadgets. While some of these fancy features are superfluous, others transform the way drivers interact with the road. Car designers aim to increase safety, comfort/design, and fuel efficiency. At the end of the day, a car with all its flashiness and gizmos is only as good as far its tank of gas can get it. Here is a look at five innovations that will add the value of comfort and safety in the cars of the future.
Designers at Chrysler plan to revolutionize the driving experience by installing a nine-speed gearbox that will allow for the engine to stay in the so-called "sweet spot." The addition of more gears will make it easier for cars to react to a variety of situations (steep hills, slopes, mountains, street roads, ramps etc.) while still permitting the engine to turn as slowly as possible to maintain the set speed. The slower the engine turns, a lower amount of fuel is burned.
If you thought you already had enough air bags in the car, think again. Mercedes-Benz is planning to install even more of them, but not in the seats or the walls. Instead, airbags will go directly in the actual seatbelt. While seatbelts have saved thousands of lives, they also cause muscle and organ tissue damage. This idea allows the seatbelt to inflate upon impact to lessen the damage it causes to the driver/passenger. Sounds nice, right? While this will be a useful feature to have in a car, hopefully you'll never have to rely upon it.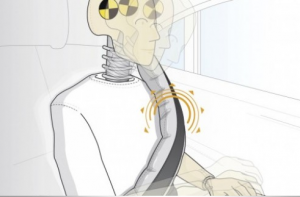 Apparently, many drivers also hit pedestrians at night because they're not able to see them. In response to this, BMW plans to install a spotlight that uses an infrared camera able to distinguish the outline of a person (and Bambi, too). The car's headlights will then immediately auto-lock on the person or animal from a safe distance, giving the driver plenty of time to avert disaster.
In addition to the safety features, designers plan to introduce some aesthetic design enhancements. Lexus plans to include customizable (electronic) dashboards that will look far more elegant than the dials found in old cars. Many car companies have already made this switch, but supposedly they are taking it a step further.
While cars have traditionally been controlled though a series of mechanical connections, designers (Nissan and Infiniti) want to switch this out for a "steer by wire," system like those found in planes. This means that when the driver turns the wheel, it sends an electronic signal, making the car turn. This technology will make the car more responsive, along with more advanced cruise control.
As people do less by the day, it seems that our cars will be doing even more. What were once futuristic aspirations are coming to your test drive in the near future.