Taxis: In Philadelphia and Across the Pond
The Philadelphia Parking Authority is much more than just parking. We work hard to coordinate efforts throughout the city to make transportation easier. We maintain meters, parking garages, on-street parking and starting in 2004, taxis.
Taxis are the care-free way for Philadelphians and visitors alike to travel in and around the city. The PPA works to create regulations so that your taxi experience from Old City to West Philly is efficient and enjoyable.
We have a variety of taxi companies, like Yellow Cab, All City Taxi and Liberty Cab Company Taxi. Some taxis are yellow, some are blue and purple; some have advertisements, others just have the light on the top. Philadelphia taxis vary, just like our restaurants, people and neighborhoods.
If you go to any major city in the world, you'll find a different approach to identifying and using taxis. There is one city, though, that has created an icon for its taxis: London.
London is a majestic city that is known for its colorful and dense history, along with iconic vehicles like the Red Double Decker Bus and the Black Taxi Cab.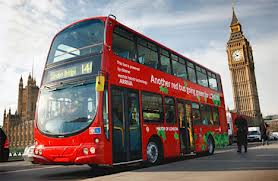 Black Taxi Cabs are beautiful vehicles that are even more famous than the New York Checker Box Cab, and the drivers who operate them undergo the most intensive training tests in the world.  Even as these cabs have been replaced, the London Department of Transport has ensured that future models will still mimic the classic, sleek look of its predecessor. These are unique to the city of London, so that every resident and visitor can easily—and instantly—identify a taxi just by looking for the smooth, black car.
The original model of the Black Taxi Cab was called the FX4, and was first introduced in 1959. This was the sole taxi vehicle used by the British for over 40 years. It had a reliable, strong engine, and the car could turn and maneuver through the tightest streets and alleys, making it a great choice for London's dense urban environment. The cab was also extremely spacious, in that there were four seats that faced one another, and two of them could be retracted to make even more room. Since then, the taxis have been replaced with a newer model, the TX1, which maintains all the core elements of the original.
London has been rated the highest in many magazines for the best taxi service. The drivers are usually very kind, always know where they are going, and drive one of the prettiest and spacious vehicles in the world.
The PPA is working towards creating parallel service with our taxis. We're hoping that British visitors—and visitors from around the world—will notice the efficient and courteous service of Philly taxis.