Let's Cheer For The Boys of Summer!
What could be better than a Philadelphia Phillies game on a nice summer day? Perhaps, cheap parking? How about combining the two? Game day is complete with a great parking deal during all home games.
We love the Phillies, and you love the Phillies, so let's make it as easy and affordable as possible to see our favorite team play ball! Avoid the hassle of those crowded lots at the sports complex, and leave your car at the AutoPark at JFK Plaza on 15th and Arch for a discounted price. Then, pop on the Broad Street Line, with tons of other game goers, for a short ride to Citizens Bank Park.
All you have to do is bring your ticket stub back with you and VUALA! You get discounted parking! It's as easy as that.
How big is that discount you ask? With your ticket stub from the game, all you'll have to pay is $5.00!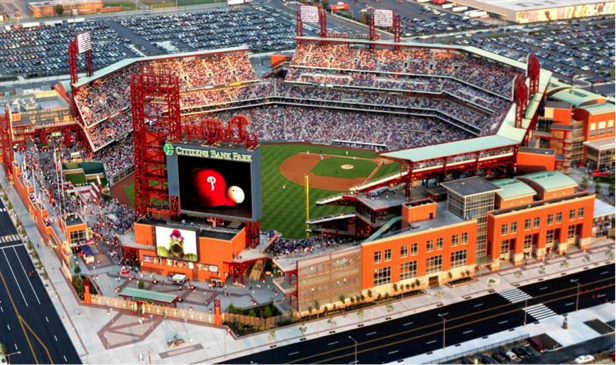 Play ball!!!