Mr. Herb Citrin a.k.a. Mr.Valet, Dies At The Age Of 91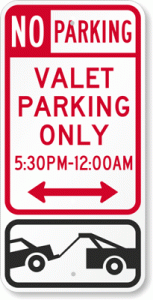 On June 15th, 2013 the parking world lost a revered and famous pioneer. Herb Citrin, also known as Mr. Valet, passed away at the age of 91. Mr. Citrin pioneered the valet parking industry. In 1946, after returning from service in World War II, Mr. Citrin founded what is now known as Valet Parking Service. He formalized his father's business, the parking concession at Lawry's Prime Rib, by dressing his parking attendants in surplus military uniforms and later, the now famous, red tuxedo vests. Mr. Citrin's company quickly became the valet of choice for L.A.'s A-list venues and celebrities. In the early years he adopted the policy to "never say no" to an opportunity and with that promise his business took off.
Since then, he has experienced some monumental parking moments. His company has provided parking services for the Academy Awards for over 30 years. He has witnessed the best in tippers, Frank Sinatra, and the worst, the ironically named Rudy Vallee. He has had cars driven off by people other then their rightful owners and he has even had a car (a Jaguar no less) role into the ocean. But through all that, Mr. Citrin and his employees have maintained what made them so beloved along La Cienega Boulevard. 
When asked what set Mr. Citrin apart, his colleagues mention his "Old World gentility" and his dedication to quality and service (as the owner, he still parked cars himself for decades).  Mr. Citrin's example of gentility, graciousness and service is something we can all take note of and follow, because, in the words of Mr. Valet himself, "Knowing the names of your regular customers is one thing. Knowing the names of their grandkids, now THAT'S service."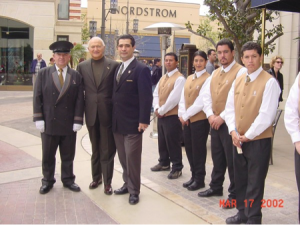 Image via LA Times