The Beginning
By Jimmy Dintino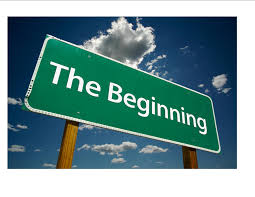 The Philadelphia Parking Authority was created on January 11, 1950, by an Ordinance of Philadelphia City Council pursuant to an act of the General Assembly of the Commonwealth of Pennsylvania enacted in 1947. 
PPA's original, primary mission was to respond to the increasing demand for parking in Philadelphia's center business district.  For over two decades, the Authority concentrated exclusively on the development and operation of Center City, off-street parking facilities.  Currently, the Authority owns and/or operates ten facilities in Center City with nearly 6,000 spaces and manages over 50 neighborhood parking lots.
In October, 1974, the Authority joined with the City of Philadelphia to construct and operate all parking services at the Philadelphia International Airport.  The Authority-owned facilities now include 18,841 garage spaces, 839 short term garage spaces, and 7,127 economy lot spaces. 
In 1983, functions previously performed by six City departments were transferred to the Authority including: developing and posting parking regulations, installation, maintenance and collection of revenue from parking meters, issuing of Residential Parking Permits, issuing, processing and collecting revenue from parking tickets, towing and impounding illegally parked vehicles, and booting scofflaw vehicles. 
The Authority's role in improving traffic safety expanded in 2001 when the City requested the Authority to be the exclusive towing and impoundment agent for the Live Stop Program. The Live Stop Program requires the impoundment of vehicles which are found to be unregistered, uninsured, or operated by an unlicensed driver during a police stop.   
In 2006, the General Assembly authorized a three-year pilot program of Automated Red Light Photo Enforcement, which is another tool for the Authority to address fundamental life safety issues in the City.  This program saves lives and reduces property damage by assisting in reducing the number of red light related traffic accidents.  
Regulatory responsibility for the taxicab and limousine industries was vested with the Authority pursuant to Act 94 of 2005.  The transfer of responsibility came after years of complaints of substandard service.  Consistent with the Authority's overall mission, the staff has concentrated on improving public service, including frequent and more comprehensive vehicle inspections, driver training, consistent enforcement, better public information and implementing other policies to provide a positive experience for people using the system.
Today the Authority's responsibilities have grown far beyond providing only off-street parking.  The Authority's Strategic Plan, established in 2004, established a broad vision of the authority's mission – to support the region's economic vitality by providing comprehensive parking management and transportation services through our partnership with the City of Philadelphia and the Commonwealth of Pennsylvania. 
As the elements of the plan evolve, the focus continues to be on making Philadelphia a more mobile city, improving the quality of life and supporting economic development.